CareConnect® by Esco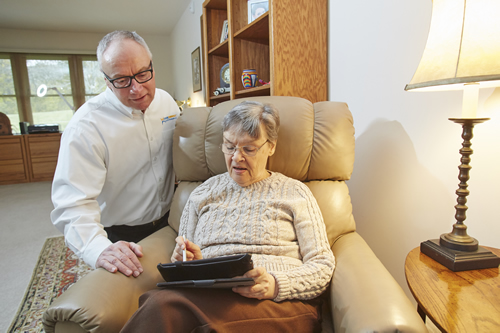 The Only Complete Communications & Entertainment Suite For Senior Living Communities
Staying connected is vital in senior living communities. For the grandmother checking out photos of her grandkids on social media, the niece calling her uncle on his birthday, or the staff member who needs to know the exact location of a resident requiring help.
Care Connect is an integrated, single-source solution for senior communities – from high-quality and senior-friendly telephone, internet and TV services to state-of-the-art life-safety systems.
Care Connect includes all the services your community needs:
Customizable Senior-friendly TV service, including our exclusive managed remote
High-speed internet service
High-quality telephone service
Resident safety including wireless nurse call to wander management
With our Managed Services solution we monitor, maintain and update all equipment.
Your residents enjoy the best in high-tech entertainment and communications; you enjoy the best in low-hassle service.