Meet Our Team
Since 1982 we have been providing the advanced telecommunications and IT solutions to our customers. Starting from a small cabling and telecom company, we've grown as one of the largest and most respected Managed Technology Services Providers (MTSP) in the communities we serve, known for its exactitude in engineering and innovative solution specific technical expertise.
Dale Stein: President and CEO
Dale Stein, one of Southern California's leading entrepreneurs, co-founded Technology Assurance Group (TAG), an international organization of independently owned telecommunications and Managed Technology Service Providers (MTSP), and currently serves as a Partner. For more than 20 years, Dale has held the responsibility for developing TAG's strategic planning and guiding its business development.
With over 35 years of proven entrepreneurial, business strategy, management and sales & marketing experience, he is one of the most sought-after speakers on technology and its impact on successfully managing and growing businesses.
In 2009, TAG entered into a partnership with i‑NETT (previously known as Southern Counties Telephone, Inc), a Southern California leader in unified communications. Dale serves a central role as President and CEO of i‑NETT and has been the driving force behind its growth from a small local cabling and telecom company in Ventura California, to an industry leading regional MTSP with locations in Ventura, Santa Barbara, Los Angeles, Orange County, Riverside and San Diego counties in Southern California; Maricopa (Phoenix), Pinal, Pima and Yavapai counties in Arizona and in Clark County (Las Vegas), Nevada.
Dale has served on several Boards of Directors of companies in the communities he lives and works in to share his vast business experience of working in start-ups, early stage and established companies in crises.
John Lehmkuhl: Vice President, Operations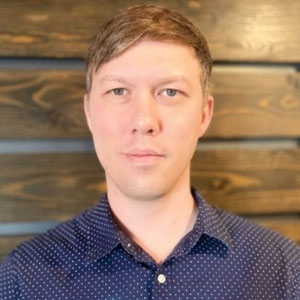 John is responsible for the day-to-day management of i‑NETT's MTSP and Telecommunications Projects, Technical Engineers, 24/7/365 multi-state Service Group and Telecom Systems installation and service.
He has over 18 years of experience in IT Management with a vast technical skill set and experience running the day-to-day operations of IT Companies. He has been involved in virtually every facet of working in and managing an IT business, including new client acquisition, project management, hiring, training and financial management.
His extensive skill set includes Microsoft Azure/Office 365, Microsoft Exchange and Sharepoint, Amazon Web Services Architect, Cisco Switch/Router/AP Programming, Network Security, VMWare, SQL& NoSQL Database Management, Google Workspace, HIPPA/SOX/CCPA Compliance, Enterprise Resource Planning, VoIP Telephony and more.
John also has High Level Coding experience in HTML/CSS, Javascript, VBA, Python and Powershell/BASH.