March 19th, 2018 by admin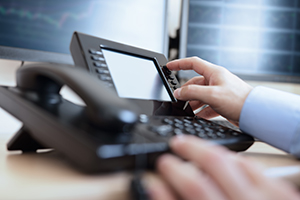 We know that many smaller businesses are forced to prioritize affordability over quality when it comes to IT systems to support their business. This can really limit options, both in terms of service providers and applications. Voice Smart Networks believes in helping every business improve their operations and efficiency with the best products and services, no matter the budget.
One way to save money while enjoying the latest features is through hosted voice systems, such as the one we offer through FreedomVoice. Their products are well-suited to small companies that need a reliable, affordable, but most importantly, useful communication solution to make work easier. A no frills, practical and professional means of handling calls.
In addition to more traditional phone system features, we can help you significantly cut costs by adding mobility and automated processes. By replacing a standard land line with Voice over IP (VoIP) technology, you also get unlimited nationwide calling, email delivery of fax and voicemail messages, and detailed call reporting.
There's no need for a large financial investment – we can integrate hosted solutions into your existing system, which means you can keep your current phones and numbers while saving money in the process. You can also add new users and phones or replace outdated equipment without any hassle. Even better, you won't need to call your IT person for every little adjustment thanks to the web console that allows you to centrally manage the entire phone system.
Once we train your team on the phones and features, you'll be communicating faster and better than ever with customers, vendors, and colleagues! Learn more…
Posted in: Solutions