November 23rd, 2021 by admin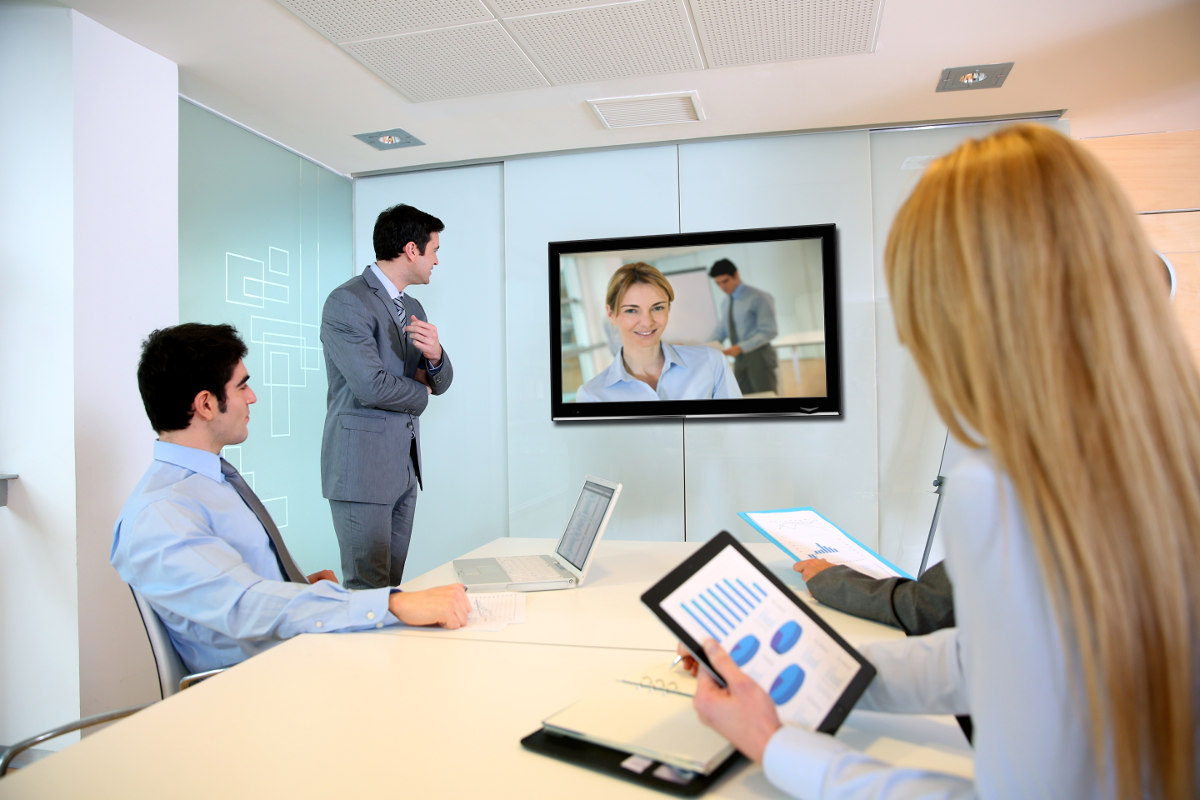 Business communication methods have changed drastically over the years. Back in the day, business owners had to spend time and money traveling to meet potential business partners and clients. Fast forward to today, communication methods like Cloud Video Conferencing make it simple, fast, and convenient for businesses to grow their clientele without the added cost.
Cloud Video Conferencing is making the rounds for all the right reasons. Continue reading the post to find out more about it.
Cloud Video Conferencing Overview
Video conferencing in the Cloud can be best described as software as a service. It is focused on video communication technology. Put simply; it is a service model that enables users to experience HD video collaboration on any device from anywhere in the Cloud.
As videos are of the highest quality, it ensures successful collaboration between partners and your team members—putting your business's best foot forward.
How Can Cloud Video Conferencing Benefit Your Business?
Now that you know what Cloud Video Conferencing is, let's take a dig deeper to see how your business can benefit from it:
Excellent Manageability and Reduced Complexity
If you're a small or medium-sized business with limited resources, the last thing you want is a service that's complex and difficult to use. You wouldn't want a service that needs extra resources to operate.
Hence, the first advantage that is on top of the list for business owners is that Cloud Video Conferencing provides excellent manageability and lowers the complexity associated with the whole life cycle of sizing, planning, deployment, and ongoing management of the service.
This takes the burden off IT and allows your team members to focus on tasks that matter most to your business.
Provides High Level of Interoperability
Cloud Video Conferencing Interoperability is primarily a tech-defined advanced way for connecting and communicating in a better way. For example, two participants in communication use different devices, then with VC interoperability, both sides can connect easily. This allows participants to enjoy mixed environments hassle-free.
Technically, this means that two individual Cloud Video Conferencing systems that are running on the same technology wavelength are interoperable. Hence, they can work altogether, regardless of the systems they employ.
Unmatched Scalability
With Cloud Video Conferencing, the sky is the limit. And that is not an overstatement. The on-premise solution requires constant attention and monitoring to ensure it is expanded when needed. Furthermore, for expansion, you will need to deploy servers and equipment as required.
However, with Cloud Video Conferencing you don't have to worry about it. This is because it gives you the flexibility to scale up and down without the extra cost or investment in hardware.
Cloud Video Conferencing service allows you to adapt to your situation quickly. All you have to do is call the service providers like i-Nett to upgrade your subscription.
Saves Travel Money and Time
Another advantage of video conferencing in the Cloud is that it saves time and money on travel. With Cloud Video Conferencing, you or your team members don't have to fly and travel great distances for conferences, business meetings, and training. In-person communications are easily accomplished via Cloud Video Conferencing.
Increased Productivity
This is perhaps the extension of the point discussed above. As you save time on travel, it can be invested in other revenue-generating activities, thereby boosting productivity, performance levels, and profit margins.
Moreover, with Video Conferencing, you can instantly connect with team members for a quick response instead of waiting for them to reply to your email.
Also, it gives team members the flexibility to use the screen-share function to collaborate and move on with the project just like they were in one room together. In other words, with Cloud Video Conferencing, distance doesn't matter.
Questions to Ask When You Choose a Cloud Video Conferencing Service Provider
As there are many Cloud Video Conferencing services providers available, not all are equal. Hence, do your legwork to evaluate your options and find the best one. Answer the following questions to find the right service provider:
How do I want to use Cloud Video Conferencing Service?
How large are the meetings?
Does the quality of the calls matter?
Does the vendor offer device interoperability?
If you are looking for a quick solution and don't have time for legwork, then partner with us. We have been in the business for more than 2 decades. We have the experience, expertise, and best service. Give us a chance to help you.
Posted in: Solutions