November 16th, 2023 by admin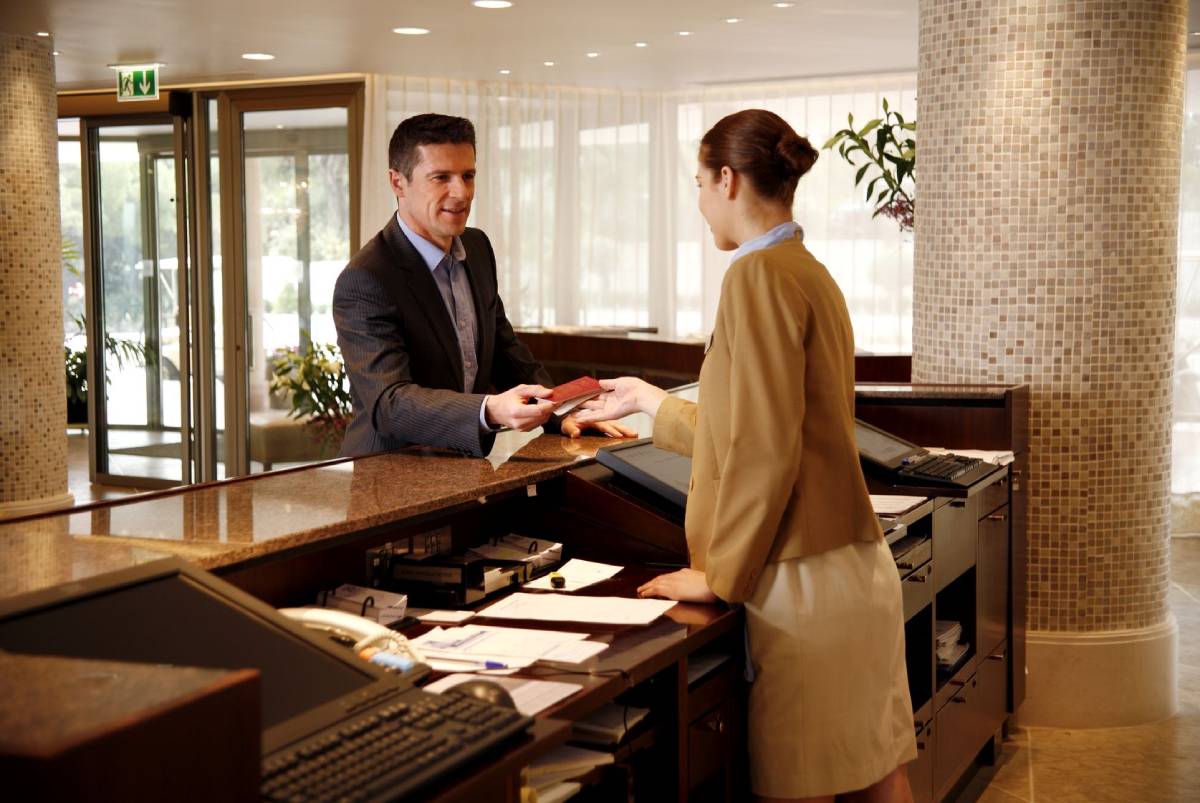 For any company that's operating in the hospitality niche, having good communication is going to be key to the growth and reputation of their business. Since hospitality services are all about making customers happy, good communication means that customers can get information easily on room availability, reservations, concierge access, and other information whenever they need it. As hotels are considered a home away from home, it pays for hoteliers and others in the hospitality business to cater to all client needs. This means, investing in on-premise cloud phones or VoIP systems.
VoIP and Hospitality Solutions
Looking to improve the communication of your hospitality business? Then you're at the right place, here we are going to look at the benefits of integrating VoIP solutions for the hospitality niche.
The VoIP phone systems of Voice Over IP systems are the preferred choice for hospitality businesses these days as compared to traditional PBX systems and for good reason.
From cost savings to enhancing business communications, there are many reasons why managed VoIP helps support better communication for those operating within the hospitality niche.
Today, most of the VoIP solutions that are offered are cloud-based and managed, but you can find hybrid, managed VoIP solutions as well. Cloud-based VoIP solutions make sense for hospitality businesses mainly because they help to keep the costs of communication low while offering a higher level of reliability.
Enhanced Guest Experience
Hospitality VoIP systems go beyond traditional telephony by providing innovative features that can enhance guest experience. Guests can enjoy services such as personalized welcome messages, voicemail, wake-up calls, and easy access to hotel amenities and services. VoIP systems can also be integrated with room automation, allowing guests to control lighting, room temperature, and room service orders via their room phone, tablet, or mobile device.
Scalability
Hospitality businesses often experience fluctuations in guest volumes. Managed VoIP systems can easily adapt to these changes and fluctuations. Whether your hotel has ten rooms or a hundred, managed VoIP solutions offer versatility and scalability that are both convenient and cost-effective. You can add or remove lines as needed, ensuring your communication infrastructure grows with your business.
Streamlined Management
Managing a hotel's communication system is simplified with hospitality VoIP. Centralized management interfaces allow administrators to make changes, set up new extensions, and monitor call activity with ease. This streamlining of management reduces the need for dedicated IT staff to maintain the phone system, freeing up resources for other critical tasks.
Mobility and Remote Work
The hospitality industry often requires staff to be mobile and flexible. VoIP systems empower employees to work from virtually anywhere, whether it's the front desk, concierge, or housekeeping. This flexibility also allows for remote work, enabling hotel staff to handle reservations, guest inquiries, and administrative tasks from outside the hotel premises.
Integration with Property Management Systems (PMS)
Hospitality VoIP systems can seamlessly integrate with property management systems. This integration enhances guest services by providing real-time access to guest information and preferences, streamlining check-in and check-out procedures, and simplifying billing. It ensures a smoother guest experience and increased staff efficiency.
Advanced Analytics and Reporting
VoIP systems offer valuable data insights to those in the hospitality industry, such as hotel managers, etc, who can access detailed call analytics and reporting. This helps them make informed decisions about staffing, customer service, and marketing efforts. These insights can lead to improved guest satisfaction and better management of resources.
Disaster Recovery and Redundancy
In the hospitality industry, guest safety and satisfaction are paramount. VoIP systems offer robust disaster recovery options, ensuring that your hotel remains operational in case of a network failure or other emergencies. The redundancy that is built into managed VoIP systems guarantees continuous service, reducing the risk of interrupted communications at all times.
In an increasingly competitive industry, it pays for businesses to invest in a robust cloud phone system VoIP to enhance their communications and take their customer experience to the next level.
If you want to learn more about Hospitality Solutions, contact us today.
Posted in: Solutions