October 16th, 2023 by admin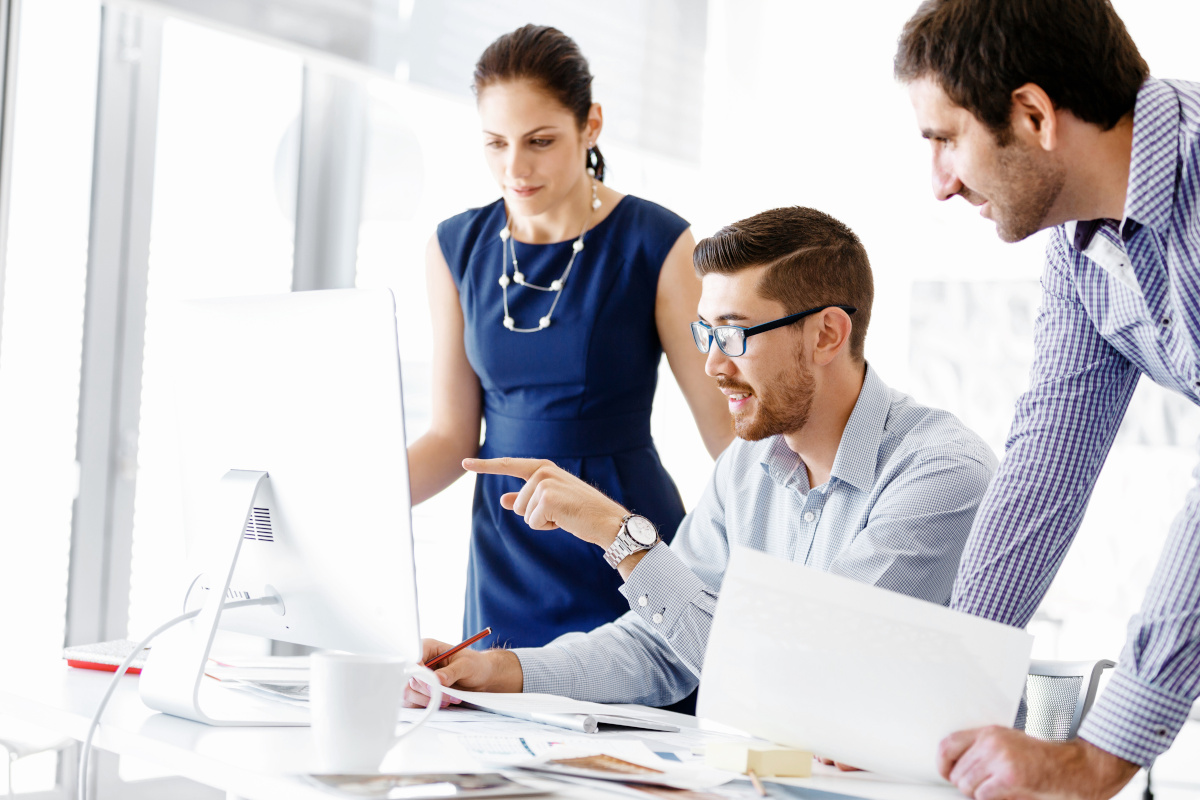 You are working on a very important project that must be completed by tomorrow. Suddenly, your laptop crashes, and all is lost. Sound familiar? We have all been there, and the frustration that follows is usually brought on by "If only I had created a backup."
The good news is that you have landed on the right blog because today, we are going to explore the benefits of managed IT solutions.
What Are Managed IT Solutions?
Small businesses are often skeptical about using managed IT solutions. What they don't know is that by not tapping into this technological advancement, they are missing out on benefits, such as enhanced productivity, streamlining operations, and staying competitive.
This service is provided by third-party service providers that actively maintain and manage a company's end-user devices, systems, and IT infrastructure.
A few key components of managed IT solutions include:
IT Infrastructure Management: Monitor servers, networking equipment, storage and cloud resources
Network Security: Firewall management, antivirus, and security audits
Helpdesk and User Support: Support to resolve IT issues
Data backup and disaster recovery
Software Management: Ensuring proper software installation and timely updates
Cloud services
Real-time monitoring to update businesses on their IT operations
How Downtime Affects Businesses
Financial Loss: Lost revenue is one of the major drawbacks of downtime. A halt in your business operations causes delays, which lead to low output.
Decline in Productivity: If systems are down, precious time is lost in which employees could have completed their tasks.
Unsatisfied Customers: If you are providing your customers with some type of service, connectivity issues will frustrate them and negatively impact your business.
Data Loss: If a system crashes, data is lost, and employees have to do their tasks all over again.
Security Risks: In the time your systems are down, they are vulnerable to cyberattacks and security breaches, which can expose your business's secrets.
4 Ways Managed IT Solutions Minimize Downtime
Clears Your Break/Fix Dilemma
Small businesses often rely on the break-fix model for their IT operations. Since they don't have the funding to hire a company offering managed IT solutions, they operate on the belief that they won't have many technology breaks.
Every time they call a consultant to fix the problem, they pay by the hour. In the longer term, this cost adds up to more than the fixed price of managed IT services. The upfront cost for these services might be more, but thanks to 24/7 monitoring, it pays for itself. As a result, a break in the network or system does not halt operations, which reduces downtime.
Risk Assessment
Cyber threats have a way of sneaking into your business's infrastructure. From protocols to procedures and other vulnerable business operations, the backend of your business is run by experts you can rely on. They assess risks and come up with solutions to mitigate them. In fact, they keep up with your business's changing infrastructure and ensure that all business policies are safe and secure.
Businesses don't have to worry about their data being exposed. The more secure the servers, the more efficiently employees can work to streamline processes.
Automated Backup Solution
Managed IT services offer a consistent backup solution that addresses vulnerabilities and automatically stores and copies data to secure locations. If malware hits the system and erases data, businesses can recover their critical information and continue operations without significant downtime.
Proactive Monitoring
By continuously monitoring your business's systems and IT infrastructure, you can detect and address any issues before they escalate into critical problems.
This involves tracking application availability, performance, and response times. If the service provider spots any deviations from normal behavior, they flag it for immediate attention. As a result, the problem is fixed before it becomes an obstacle in any operation.
Data is the lifeblood of modern businesses. With the help of managed IT solutions, not only can they safeguard their critical data but also ensure that all their operations are running smoothly. The service provider also handles software installation and updates, offering scalability. As a result, the systems stay secure, allowing employees to work without any operational delays.
i-NETT offers a comprehensive set of Managed IT Solutions, which include remote management, help desk services, onsite support services, and managed security services. These unburden the IT department from the management of business operations that can be outsourced, allowing them to focus on their core activities.
If you want to learn more about comprehensive managed IT solutions, contact us today.
Posted in: Solutions