May 19th, 2017 by admin
Did you know that an increasing number of workers are accessing their workstations, emails, applications, and projects from location outside the main office? Remote workers are the new trend among millennials, but also represent a growing number among older generations. Not only does that often mean a happier workforce, but also a smaller overhead with cloud and hosted technologies replacing expensive desktops and servers. Voice Smart Networks has been working with hosted solutions for some time, consulting with small and medium-sized businesses on the benefits for their productivity.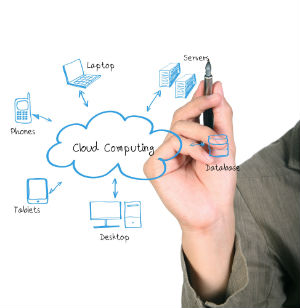 Unified communications have made it easier than ever to quickly connect with colleagues, customers, and service providers - centralizing email, messaging, voicemail, fax, and phone functions. Presence management allows you to see when colleagues are available for meetings or on a call, saving you the phone tags back and forth. Video conferencing with only a click of a button lets you connect face-to-face from anywhere, anytime. Because these communication tools and data storage are hosted on the cloud, you can reduce the costs of maintaining these workplaces. Remote workers can stop wasting hours of their day sitting in traffic, instead using the time to benefit projects and improve productivity. Mobility and efficiency are the key benefits of these new technologies, and we are here to help your business harness these tools. Learn more from our latest press release...
Posted in: Solutions