April 1st, 2022 by admin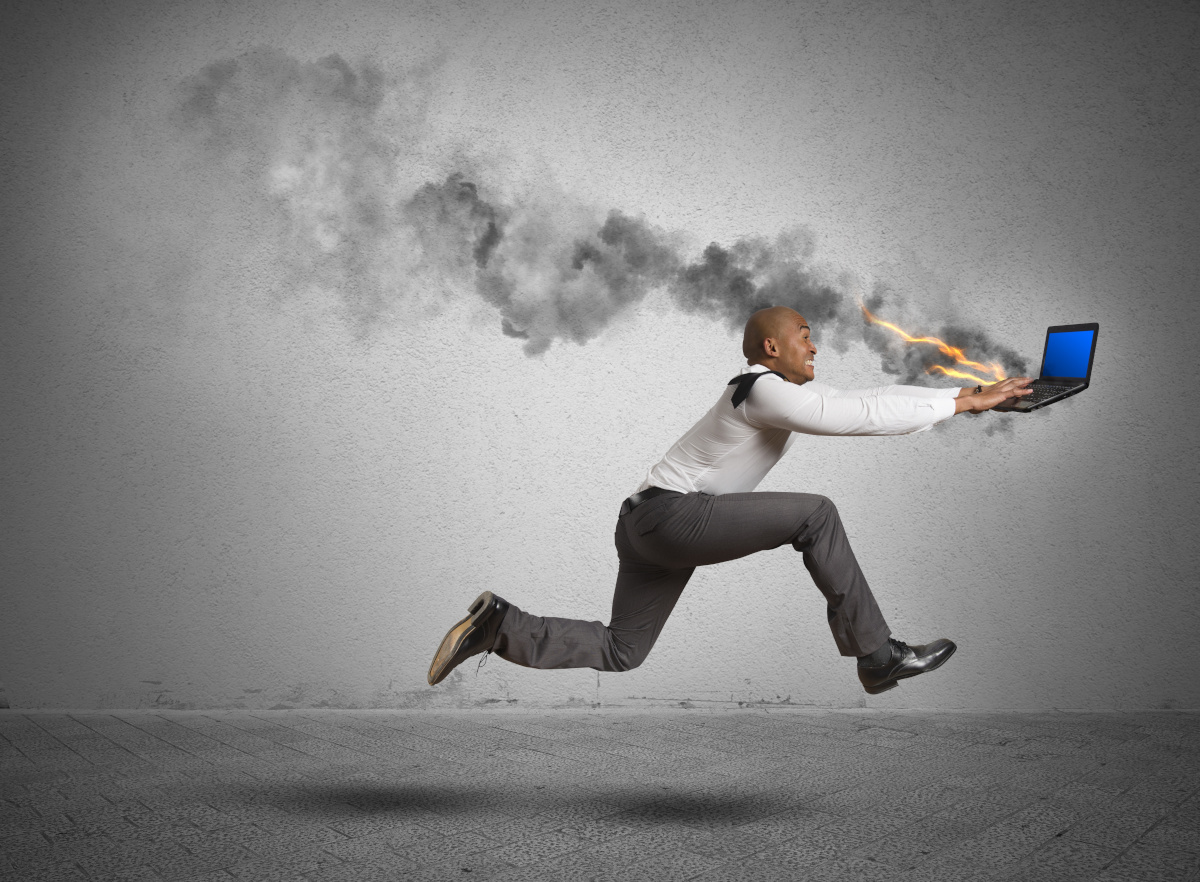 Businesses today are exposed to many dangers like network issues and cyber threats. In addition, natural or human-made disasters can lead to long hours of downtime and disrupt your business performance and productivity. A report published by Gartner showed that IT downtime costs businesses $5,600 per minute on average. On the other hand, an hour of downtime can cost a company around $140,000 and $540,000 per hour.
It makes sense to work with an IT partner to help ensure business continuity and avoid long hours of business downtime. When you invest in business continuity as a service, you can be confident that your organization can quickly spring back and resume acceptable level service delivery even in case of a short-term event that disrupts or stops your daily operations. Disruptions can range from power outages, cyber-attacks, and natural disasters, but how you manage and handle them can make a huge difference- sparing your business from downtime and losses.
At this point, you might be wondering how does business continuity as a service help your company. To begin with, business continuity is a managed continuity framework. This service delivers proven and specific solutions to the threats your business may face distinctly. Moreover, it also helps identify critical technical and operational risks that your organization may be facing and accordingly help develop practical responses to address them.
When you choose to work with an IT expert for business continuity as a service, expect them to provide you with a business continuity strategy. This strategy summarizes crisis, mitigation, and recovery plans implemented to resume operations after an unexpected disaster.
Business continuity strategy is a term used interchangeably with business continuity plans. Such a plan is both well-tested and designed to mitigate risk. With a well-rounded and comprehensive business continuity plan, your business can quickly bounce back after an unexpected disruption. In other words, it helps ease the negative impact of a disruption in a plethora of ways, such as:
Reduce Financial Impact

Unexpected business downtime can disrupt your company's supply chain and other critical services you may offer to your customers. This can, in turn, negatively affect the sales and revenues of your business. Your business will likely incur huge losses if you don't resume operations fast.

This cost can be reduced dramatically if you have a business continuity plan. Such a plan can help you resume operations in the shortest time and minimize the financial impact dramatically.

Brand Impact and Reputation

It takes years to build a market reputation. However, this reputation can get tarnished easily if your business is not operational for hours. Failure to quickly serve clients when they need your services most can damage your brand reputation. In addition, it may paint a picture that your services are unreliable and even make your business appear unprofessional. And this is something you definitely don't want.
Business Continuity as a Service - What to Expect
Here's what you can expect when you invest in business continuity services:
Adaptive or On-going Continuity

Business continuity plans seek to embed preparedness and resiliency as a mode of operation. Moreover, the plans are continuously updated to ensure your business is prepared to work through any emergency or incident that may otherwise bring their business to a standstill.

Excellent Ability to Respond

Once you hire a business continuity expert, expect them to provide you with a unique framework aligning with your business so that they can constantly assess, monitor, and update plans as needed. This further means that if there are any changes, your business will always be matched to its ability to respond successfully.

Define and Document Alternatives

A business continuity plan also helps clearly define and document alternative communication strategies to continue communicating and successfully resume operations despite the odds.
So, what are you waiting for? Benefit from our business continuity services today. Contact us now to prepare your business in the event of an unexpected disruption.
Posted in: Services