March 1st, 2021 by admin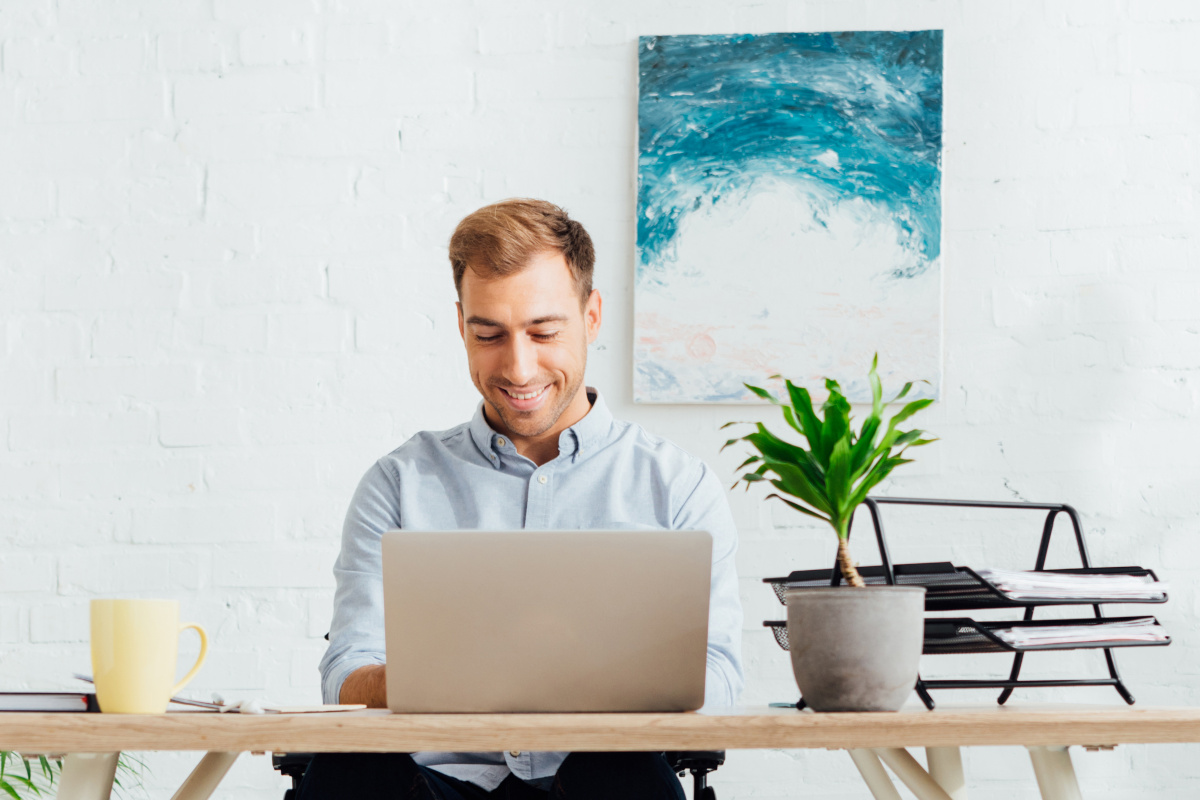 Companies everywhere have had to make the transition over to remote working last year due to the pandemic. While many believed the switch wouldn't last, that seems to no longer be the case. Remote working is quickly becoming a permanent part of the work culture for many. In some cases, 40% of workers will be working from home permanently. Even those going back to the office will have to split their workdays between the two. As a technology provider, we've come to some realizations about the future of remote working and why it's here to stay.
Why It's Here to Stay, The Benefits
While it might seem surprising to some that remote workforces will become more of the norm as time goes on, those who're already using will understand why. They've already started seeing how working from home has improved their business in some of the following ways:
Improved Productivity & Reduces Stress
Many companies worry that working from home will reduce their overall productivity, but studies have shown that assumption to be inaccurate. A Cisco-sponsored study showed that a 12% increase in productivity for those partially working from home and that they are more willing to put in extra hours. It's not hard to understand why productivity would increase, as working from home helps employees feel less stressed and happier. According to a survey conducted by OwlLabs, 71% of remote workers said they were happy in their job. This increase in overall happiness leads to 74% of remote employees being less likely to leave their company. Meaning working remotely not only boosts productivity but also reduces stress while improving company loyalty as well.
Location Independence
Have the ability to work from anywhere is a boon for any business, as removing the dependence on a set location broadens the talent pool for applicants. With remote working, you are no longer limited to just those available in your local area. Instead, you can hire the best person for the job from anywhere, and they can work from anywhere. This benefit extends to existing employees as it allows them to move as needed and retain their job.
Reduced Operational Costs
How can remote working reduce operational costs? Here's just a few costs working remotely can remove or reduce for your business:

Real estate costs for
larger office spaces
Maintenance fees
Cleaning services
Equipment installation
Utility bills
Paying for office food
Furniture
Buying office supplies
Advertising for job openings
due to reduced turnover
Travel reimbursement
What It Means for Your Business, and How You Can Adapt
Now many are wondering, "So what does it all mean for my business"? Well the answer is simple, you'll have to adapt to a changing competative market like you always have. If you don't change to match the remote force offerings your competitors are offering, you'll fall behind in a place in time were no business can afford to do that. However, you can't just jump straight into remote working. If all you do is send employees home with a laptop and a cellphone, you're doomed to fail anyways. You need the right technology and training to deploy a successful remote workforce, two things i-NETT can happily provide you.
We can offer everything your business needs to start working remotely. You'll need reliable access to your data and applications from anywhere, which we can accommodate with our cloud solutions and Azure implementation. Then you need to ensure your employees can communicate and collaborate efficiently, something our unified communication solution and cloud video conferencing service can easily provide. Follow that up with keeping out unwanted threats with our cybersecurity offerings and you have all the important technology you need to operate a remote workforce.
While you might think that's everything you would need, it's just the tip of the iceberg. Without the right management, your remote workforce won't get very far. You can't manage remote workers like you do office workers, as they need a different kind of approach that can be hard to achieve. You need to set up KPI (Key Performance Indicators), provide proper feedback, stay connected, and pay attention to how much work is done. It can be something a business can struggle with, but our training programs will help you figure it out. We can show you how to properly utilize all the technology we provide to manage your remote workers.
Don't let your business fall behind on the future that is remote working. Get everything you need to succeed by partnering with i-NETT today.
Posted in: Communications, Solutions